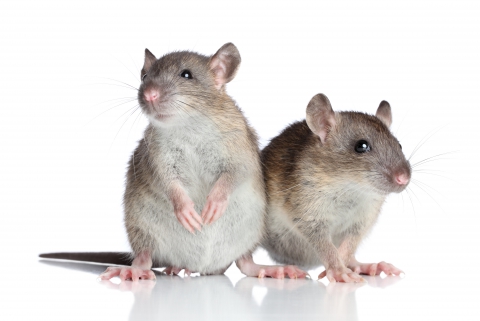 Like all people, animals, including rodents and insects, look for shelter during the coldest months of the year. Unfortunately, rodents and insects tend to make our homes their homes. Whether we want to accept it or not, it's an event which may make many of us start to feel hopeless. You may feel like there is nothing to do at this point except to accept they have made your home their home. Fortunately, our animal control team has the information you need which can help to prevent, remove and resolve all of your animal control issues revolving around mice, rats and insects.
We already mentioned rodents and insects are most commonly found invading kitchens across the nation. So, if you've searched high and low and still haven't found tracings of an invasion, there are other places your home could be suffering: The basement.
Where You May Find Pests Hiding In Your Home
The Basement
For good reason, the basement has always been a place of refuge for pests, including rodents and insects. Commonly, they flee to find a place they can call home. Why? Basements are usually a vacant part of a home. Whether your basement is unfinished and used for storage or is finished and used as a guest room, the basement is a place where pests may settle down because they don't feel threatened. With that being said, according to The National Pest Management Association (NPMA), the basement is the second most common place of refuge in most homes across the nation. From storing your holiday decorations to large appliances, such as furnaces and heaters, an area with this type of desolation is a place mice and insects look for the most. They're the happiest when they can stay in a place that is safe, dingy, dark and unnoticeable by human occupants.
Tips To Prevent A Basement Invasion
Shine a light onto problem areas. This means grab a flashlight and head down to the basement. Shine light on all areas. Look for dust, dirt, and most importantly, pests. Although at this time you most likely won't be able to get rid of them, you should be able to spot areas they call home. Clean up these areas!

If you have any dripping or leaking appliances and/or pipes, it's crucial you have them repaired right away. The water leaking onto your basement floor may produce moisture, mold and musty smells. This will only attract rodents and insects.
Live a Life Pest-Free
Regardless of whether you think you have pests or not, our animal control experts suggest you take a look in the direction of the most common locations in your home: The kitchen and the basement. If you've found evidence of an invasion and you need help removing it, give our pest control experts a call. We're happy to offer you a free quote for your needs. Contact us online now!