It can be heartbreaking to realize all of your Christmas decorations are ruined because of rodents making your home their home. Although every little critter should have a home during the holidays, mice aren't welcome in your home during the holiday season. You don't want your jovial decorations providing you with more than just the holiday spirit, right? Unwelcome house guests, such as mice and rodents, are a few pests we encourage you to examine your Christmas decor for signs of this holiday season. Don't deck the halls with infested and dirty holiday decorations!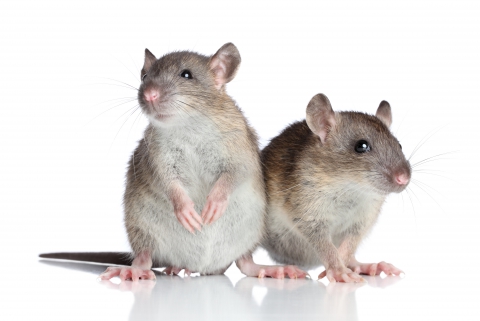 Cindy Mannes, vice president of public affairs for NPMA stated, "It's best to practice caution when unpacking decorations which you likely store in ideal pest habitats, such as basements and attics…Carefully inspect live greenery, i ncluding trees and wreaths, and give them a good shake outdoors before bringing them inside. Looking for telltale signs, such as gnaw marks, droppings, and spider egg sacs can also help you avoid bringing infested items inside."
In an effort to make sure you have the best holiday possible with a minimal amount of stress, NPMA has offered the following tips to keep mice, rodents and other pests from inhabiting your home this holiday season.
Don't let pests dull down Christmas shine from this year's decor by following these tips:
Shake off garlands and trees. When pulling these kinds of decorations out of storage, you'll want to carefully inspect them for any signs of pests, including spider eggs, mice and rodent droppings and spider webs. While storing garlands and trees in boxes can help to prevent pests from inhabiting your decorations, critters are tiny and can fit through the smallest holes to create a new, comfy home for themselves.

DIY projects are more prevalent than ever, which means if you're gathering sticks and branches from outside your home, you'll first want to inspect them for any signs of pests in order to avoid bringing them into your home.

Do you use a natural, wood-burning fireplace or stove during the cold winter months? If so, you'll want to be sure you're aware of how close you store the firewood to your home. While storing five pieces of wood inside your home next to the fireplace is a good idea, it's ideal you keep most of the stack of firewood 20 feet outside and away from your home. Before bringing the wood indoors, triple check each piece of wood for pests and brush off any debris, such as spider webs, eggs or rodent droppings.

It may be ideal for you to unpack your Christmas decorations in your garage or on the porch to avoid any pests, such as mice, spiders or other insects from fleeing their boxed home and moving into a wider, warmer environment: Your living room.

Once the holidays are over, it's time to repack the decor in their boxes until next year. When packing them away, it's recommended you upgrade any old boxes you've used for years with new and improved sealed containers that pests can't enter or chew through.
Stay Filled With Cheer!
Following these easy tips will help you make sure your home stays pest-free this holiday season. If you need extra help with pest control in Piedmont, you know who to call. Ray Pest Control has been in business for many holiday seasons and knows how to keep your household pest-free throughout the most giving time of year. Join us online today if you would like to schedule a consultation, receive a quote or schedule a pest control service. If you have questions, feel free to give us a shout at 336-790-9515. Merry Christmas and Happy New Year!